Notice: Use of undefined constant menu - assumed 'menu' in /home/esolina/domains/esolina.pl/public_html/obiekty/menu_menu-n.php on line 54
Menu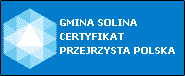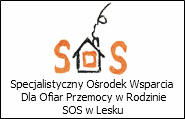 Polańczyk jest miejscowością uzdrowiskową, położoną w sercu Bieszczad na półwyspie Jeziora Solińskiego zwanego "Bieszczadzkim Morzem". Jego położenie jest jednym z atutów czyniących tę miejscowość atrakcyjną pod względem krajobrazowym oraz klimatycznym. Wody zalewu złagodziły ostre górskie powietrze, dzięki czemu powstał specyficzny mikroklimat. Warunki klimatyczne oraz czystość powietrza to główne atuty tego terenu.
Lecznictwo uzdrowiskowe rozpoczęto w 1977 roku, natomiast w 1999 roku Polańczyk uzyskał status uzdrowiska. Występują tu wody mineralne wodorowęglanowo-sodowe, jodkowe, borowe – o nazwie
"Polańczanka"
oraz chlorkowo-wodorowęglanowe-sodowe, bromkowe, jodkowe, fluorkowe i bromowe – o nazwie
"Solinianka",
co pozwala wykorzystać ich działanie w kuracji pitnej i kąpielach leczniczych.
Baza
sanatoryjna:

Cała baza sanatoryjno – wypoczynkowa znajduje się na przepięknym półwyspie, wcinającym się głęboko w wody solińskiego akwenu, o dobrym nasłonecznieniu i przewietrzeniu.
W obiektach sanatoryjnych: "Amer-Pol", "Atrium", "Dedal", "Plon" i "Solinka", może się leczyć łącznie 900 osób. Ośrodki posiadają własne zakłady przyrodolecznicze i gabinety zabiegowe oraz są przystosowane dla osób niepełnosprawnych ruchowo.
Jednocześnie na terenie uzdrowiska istnieją ośrodki wypoczynkowe: "Jawor", "Molo"
i "Skalny".
Profile lecznicze Uzdrowiska Polańczyk:
- choroby ortopedyczno-urazowe
- choroby reumatyczne
- choroby kardiologiczne i nadciśnienie
- choroby górnych dróg oddechowych
- choroby dolnych dróg oddechowych
- choroby endokrynologiczne
- cukrzyca
Metody lecznicze:
Kinezyterapia ( indywidualna, grupowa, terenoterapia )
Peloidoterapia ( okłady, kąpiele zawiesinowe z pasty borowinowej )
Hydroterapia ( kąpiele wirowe, bicz szkocki, masaż podwodny, hydromasaż )
Fizykoterapia ( elektroterapia, ultrasonoterapia, magnetoterapia )
Fototerapia:
- emitery promieniowania podczerwonego
- emitery promieniowania ultrafioletowego ( zabiegi częściowe i całkowite )
- lampy B-V
- lasery
Krioterapia:
- miejscowa CO2 i ciekłym azotem
- ogólna ( sanatorium "DEDAL" )
Inhalacje:
- indywidualne ( lekowe, solankowe, olejkowe )
- tężnia solankowa
Zabiegi balneologiczne ( kąpiele lecznicze )
- solankowe
- siarczkowe
- kwasowęglowe
- perełkowe
Zabiegi
hypertermalne:
- sauna
Masaże lecznicze ( klasyczne, segmentarne, limfatyczne )
Krenoterapia ( kuracja pitna )
Edukacja Zdrowotna
W miejscowości Polańczyk zlokalizowane są również ośrodki wypoczynkowe: "Zjawa" "Unitra", "Wyspa Polańczyk", OW PBGiTR Rzeszów, oraz wiele pensjonatów, hoteli, gospodarstw agroturystycznych i pól namiotowych.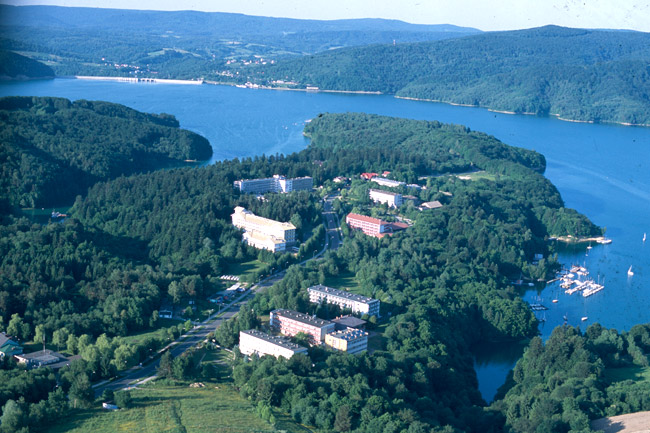 fot. Jasiek Joniak
Baza noclegowa: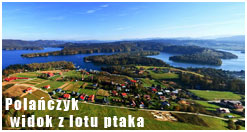 Notice: Use of undefined constant oferty - assumed 'oferty' in /home/esolina/domains/esolina.pl/public_html/obiekty/menu_oferty-n.php on line 102
Oferty