Notice: Use of undefined constant menu - assumed 'menu' in /home/esolina/domains/esolina.pl/public_html/obiekty/menu_menu-n.php on line 54
Menu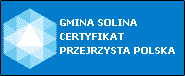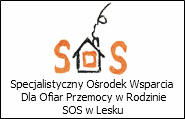 Jezioro Solińskie imponuje długością urozmaiconej linii brzegowej dochodzącej do 150 km. W odnodze Sanu rozlewa się do 27 km dł. i 16 km w odnodze rzeki Solinki. Nic dziwnego, że tak czyste i malowniczo położone jezioro górskie przyciąga wielu żeglarzy, wędkarzy i wielbicieli odpoczynku na wodzie.
Jeziora Solińskiego nie da się objechać samochodem. Można je za to opłynąć i tę formę turystycznego poznania szczególnie polecamy. Po zalewie kursują statki spacerowe z Soliny i statek Tramp z Polańczyka. Dzięki nim turyści mogą poznać najciekawsze zakątki tego malowniczego akwenu. Wciskające się licznymi fiordami w otaczające wzgórza górskie jezioro dostarczy wielu emocji z odkrywania piękna. Kwitnące wczesną wiosną w lasach pozostałości dawnych sadów, samotne czereśnie i drzewa owocowe, soczysta zieleń lata i gorące pejzaże jesieni będą niespodzianka dla każdego odkrywcy odwiedzającego te strony w różnych porach roku.
Niemal każdy z ośrodków wczasowych dysponuje własną przystanią i sprzętem pływającym. Dziś można wypożyczać kajaki, łódki, żaglówki i rowerki wodne w Solinie, Myczkowcach, Polańczyku, Jaworze, Teleśnicy Oszwarowej, Chrewcie, Rajskiem, Zawozie i Wołkowyi.
Przejście piesze z plecakiem wokół jeziora jest jeszcze mało popularną formą wypoczynku z uwagi na brak wytyczonych szlaków spacerowych. Jednak nieliczni wielbiciele intymnego kontaktu z naturę wybierają coraz częściej tę formę turystycznego poznania nieznanych zakamarków bieszczadzkiej krainy. Taka wyprawa wokół Jeziora Solińskiego zajmuje 6 dni i pozwala na poznanie osobliwości jego otoczenia, samotnych dzielnych osadników, opuszczonych wsi, bogatej flory i fauny. Na szczególną uwagę zasługują miejsca widokowe okolic Horodka, Rajskiego, Chrewtu, Sokolego, Zatoki Teleśnickiej i Jawora.
Jezioro Solińskie Fot. J. Joniak,
Baza noclegowa: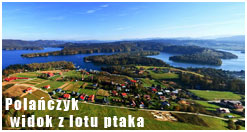 Notice: Use of undefined constant oferty - assumed 'oferty' in /home/esolina/domains/esolina.pl/public_html/obiekty/menu_oferty-n.php on line 102
Oferty